Bring books, to school, I'll be teicamnieks! Then mother and tētiņam and countries will be pleased!
It will leave years, will leave the day, it will go to all that have ever been in, but the couple will be remembered as one - but the school is the most beautiful time!
Today, the first day of school! I'm going to school one. However, it's a cinch to Know School Board joy!
To you happiness, To thee glad to school you a tenner
Art-of-peace.info Garīgās izaugsmes forums
---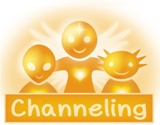 Mājas lapa kurā vari pilnveidot savas garīgās prasmes, izpratni un sazināties ar saviem pavadoņiem vai eņģeļiem. Mājas lapu ir izveidojuši cilvēki kuri spēj sazināties telepātiski ar Eņģeļiem, nākotnes cilvēkiem kā arī saviem pavadoņiem. Ja vēlies piedalīties kādā no art-of-peace.info mājas lapas rīkotajiem semināriem droši piesakies : Semināru saraksts
Droši vari arī apmeklēt forumu kurā vari dalīties pats vai arī lasīt citu cilvēku pieredzes : Channelinga forums
---